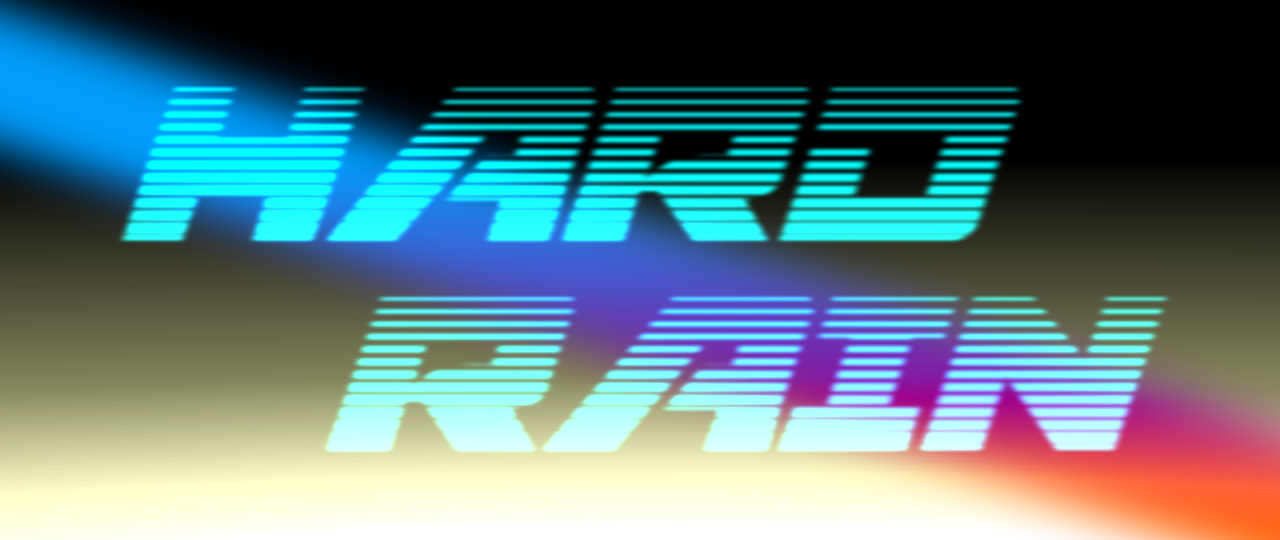 ---
Videos
Announcement Trailer YouTube, Vimeo
---
Images
download all screenshots & photos as .zip (16MB)
---
Logo, Icon & Box Art
download logo files as .zip (898KB)
---
---
Selected Articles
"Hard Rain is a new, crazy and deeply mesmerising puzzle / tower-defence game with a twist, set to transport you right back into the 80s and leave you wanting more."
- Stephen Rotherham, Indie Alt Repeat
"Deceptively simple and devilishly deep, Hard Rain is a treat for fans of focused, frenetic puzzlers."
- Robby Purdue, Geekadelphia
"It's a simple concept but one which looks to quickly descend into glorious chaos."
- Alison Flemming, Indie Haven
---
Request Press Copy
Please fill in your e-mail address below and we'll get back to you as soon as a press copy is available for you.

---
Additional Links
BETA Demo
Download on Itch.io fuguelike.itch.io.
Original Soundtrack
Available on Sound Cloud soundcloud.com.
---
About Fuguelike
Boilerplate
Fuguelike, formerly Glyf Design, is a digital creative studio run by Duncan Holby. The name Fuguelike has a double connotation. First it is the name for the baroque form of music that has a formal patterned structure and a mathematical beauty. There is also the fugue state – a memoryless dreamlike trance. The aim of the studio is to channel both into digital experiences, from generative graphics to games.
More information
More information on Fuguelike, our logo & relevant media are available here.
---
---
presskit() by Rami Ismail (Vlambeer) - also thanks to these fine folks